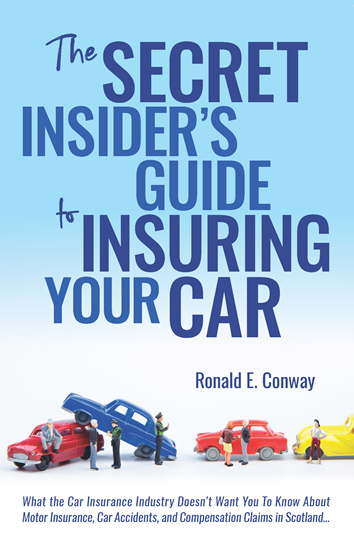 After a road accident, all you want is to have your car repaired, a courtesy car made available, and for the at-fault driver to pay for your medical expenses and losses. After all, you didn't cause the collision, so this should be a fairly straightforward request. So why are you spending all of your recovery time fighting with the insurance company, waiting for your payment, and fielding calls and texts from organisations you've never heard of?
Get Tips About Car Insurance In Scotland
In his thirty years as a personal injury lawyer, Ronnie Conway has seen insurers treat accident victims as cash cows, milking as much money from them as possible. That is why he wrote The Secret Insider's Guide to Insuring Your Car. The truth is that insurers spend a great deal of money convincing consumers that they are their friends, but as little as possible on paying out claims. When you request your free copy of our book, you will learn the hard facts about the insurance and claims management industry, how your insurer's misbehavior raises your premiums, and what you can do to prevent them from getting away with it.
This book contains information gathered through years of legal experience, including:
How to get the best deal on your car insurance (and avoid common pitfalls)
What to do at the scene of an accident
Why you should question your insurer's "preferred providers" for car repairs
Determining who is at fault for a crash
What happens if you are in a collision with an uninsured driver
The different car insurance coverage options (and what they won't pay for)
How to manage day-to-day life after an accident
Forewarning of the insurance industry's car hire scams
Myths that the insurance companies want you to believe
An overview of the legal process in a car accident claim
How to choose the right lawyer for a car accident case
Request Your FREE Copy of Our Accident Guide Today!
The Conway Accident Law Practice represents road accident victims throughout Scotland, helping them get all they deserve after an injury. To request a free instant download of our ebook, The Secret Insider's Guide to Insuring Your Car, fill out the form on this page, and you'll receive an email with a link to download this valuable resource. Whether you've been in an accident or you want to learn more about insurance and the legal process just in case, this guide is for you.
Download Now
Please Complete the Form Below to Receive Your Copy